I am envious of bloggers and writers who are able to maintain a consistent online presence.  Noticing that my last blogpost was more than four months ago, consistency is not the  name of my game.  When it comes to writing, the idea of writing is a lot more romantic and attractive than the actual writing itself.  It was about a year ago that I completed the longest writing project in my lifetime – a 200-page, double-spaced ode to sports and youth ministry.  As I clicked the final "submission" button for that project, somewhere a fleeting thought of optimism passed through the neurons of my cerebral cortex elating, "Now I will have the time and energy to blog and write more often about the things that I really want to write about."
In one of Stephen King's books he talks about how often people approach him and say, "Man, I would love to write a novel, but I just don't have the time."  King's response is, "If you are a writer – you write."  I think about that statement often.  As I have grown older, I have found an increasing joy in writing.  I've come to enjoy the challenge of artistically crafting sentences: searching for the right nuance of adjectives, wracking my brains for just the right verb, diving deeper for most meaningful word, typing and deleting, typing and deleting, typing and deleting.  I've come to appreciate something almost therapeutic about writing.  And yet, much like those throes of people who approach Stephen King, I just can't seem to find enough time to write.  I just might not be a writer.
While irons never seem to leave the fire and familial responsibilities compete with pastoral ones, sitting quietly in front of a keyboard, typing out the thoughts and feelings pouring through my mind at any given moment just never seems to make its way to the top of the leader board on that day's to do list.  Nevertheless, in the 60 days that have already passed in 2016, I have felt an overwhelming tug to make the time to write.  It's almost as though I need writing to help work through and process the infinite number of feelings and emotions that are taking place each and every moment.  Reading and writing are important times to pause amid the busyness of the day.  Even now, I am compelled to tell myself to listen.  So, maybe this is another installment with the next coming four more months from now, but my soul needs decompressed, and in order to do that, I first need to purge.  So, forgive me while I purge through a litany of disconnected and unrelated topics and subjects that have been racing through my mind lately.  If you read them, thank you, and I hope you find some value in them – but the real value in this exercise is in my purging more than in your consuming.
Sports and Ministry
Thoughts on youth sports and theology continues to take up a rather large portion of my time.  I recently read and reviewed the forthcoming book, Overplayed, by David King and Margot Starbuck.  The book comes out next week and reiterates a lot of the stuff I have been saying over the past couple of years.  My review is for the Englewood Review of Books and will probably be available next week.  I don't want to rewrite the review here, so I'll just link it when it is available.  In short, Overplayed would make for a great book for church youth groups or small groups of parents whose children are involved in youth sports.  Parents will find it both encouraging and challenging on several levels.  It is easy to read and easily utilized as a small group discussion book.
I continue to be amazed at how often I am having conversations with parents about the challenges that youth sports presents their families.  The Metzes are about the feel the full effect of having active children as our girls have decided to branch out from the confines of the dance studio this spring and summer with soccer and softball teams.  I continue to learn, discuss, and explore as we go!
The Stephen King Project
Awhile back I created a tab on the blog for The Stephen King Project.  If you've clicked on it, you've discovered that it is incredibly empty.  Nothing there.  I have a good idea, good intentions, but just haven't been able to put it all together.  Back in 2014, I set out to read all of Stephen King's books chronologically beginning with Carrie.  Some I had read before, so I am re-reading them when I come to them, but most of them I am working through for the first time.  Obviously (now two years later), I am working slowly through them, but my admiration and appreciation for King continues to grow.  Hopefully, this week I will be finishing up his longest novel (and maybe my favorite? we'll have to see how it ends): It.
Few authors have been as popular as King and his early works are especially well known because of the incredible number that were turned into movies.  His stories tend to be gory, gruesome, and he is easily the best known author in the horror genre, but what can be easily overlooked is the complexity and (often) beauty in his writing.  Additionally, there are clear Christian theological undertones that inform many of his stories and I hope that one day The Stephen King Project will include a theological review of each of his stories.  It is a particularly compelling example of King's use of Christian metaphor and imagery.  In a lot of ways It is an extended (if gruesome) parable of Jesus' teaching, "Let the little children come to me."  This project falls quite low on the list, but I'd like to at least type out some quick thoughts as I finish each of the novels while the story in fresh in my mind.  Stay tuned for my take on It.
Sports and Christianity Conference
Just today I set up a Go Fund Me account to help pay for me to attend the Inaugural Global Congress on Sports and Christianity event at York St. John University in York, England.  I anticipate sharing two papers at the event: "The American Youth Sports Industrial Complex, the Betrayal of Local Community, and its Impact on Local Congregations" and "The Priests of the Games: A Call for More Christian Referees."  World class theologians will be there giving keynote presentations: Stanley Hauerwas and Tony Campolo, as well as the author of one of the most significant books to be written on sports and Christianity in the last 100 years Michael Novak.  I hate to ask for help in paying for the trip, but my education budget is tapped out for awhile.  I am excited about the possibility and hope to go be a part.  Incidentally, if you'd like to help, here's the link to my page: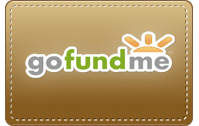 A Brief Word on Politics
I think I am suffering the effects of a political hangover.  I mean, here we are in the most unusual and interesting political election in any of our lifetimes, and I just find myself rather disinterested.  That's probably overstating the case a bit, but I do feel rather unemotionally involved.  That's not to say I'm not frustrated with the cantankerous fighting between politicians and the seemingly lowering of standards by which politics are handled.  That's  not to say that I remain incredibly disappointed in Christian leaders voicing their support for Donald Trump.  Thankfully, there are many others doing that.  The problem is, none of the other candidates are any better.  And I don't say that in any kind of dismissive, upset toddler kind of way.  I mean we will constantly be disappointed and upset if we continue to place our faith and trust in the powers of this world.  There is a reason my belief in pacifism has grown in recent years instead of weakened.  The rancor of politics affords people the opportunity to make themselves feel like they are fulfilling some drastically important political responsibility and the weight of the world lies on their vote while not actually contributing to any project or efforts that actually enact change.
I'm not saying politics don't matter or that elected officials don't matter.  I know plenty of Christians who vote their consciences (many voting for opposite candidates), and I can respect that.  However, it is more difficult to respect those who treat their vote as their most powerful weapon or voice.  As Christians, we wield a power so much stronger than that.  We don't need to go around rubbing that in people's faces, but can't we find the internal confidence and reassurance to not have to play by the same rules as everyone else?  No matter what person is elected – Hillary, Bernie – or even Trump . . . we're going to be OK.  I think deep down, most Christians believe that, I'm just disappointed that I don't hear more people saying that – actually leading with that.
Sports
While I am purging.  I have this sinking feeling, as a Cleveland sports fan, that it's happening again.  The Browns are in complete disarray and things may be looking optimistic for the Indians (it's just so hard to win it all in baseball), but with LeBron's decision to come back to Cleveland, it appeared all but certain that the Cavs would be the harbinger of sports championships for the city so desperately longing for one.  They were so close last year, and they've tweaked here and there to try and take that final step . . . and then it just so happens (in true Cleveland fashion) that something we've never seen before is beginning to take place.  What Golden State is doing with Steph Curry at the helm is leaving the sports media speechless (and that's saying something).  There's still quite some time to go, but you have to be crazy not to at least question whether or not the Cavs can climb that mountain.  I'm no the-sky-is-falling pessimist, but I am beginning to have that feeling of "here we go again" as the Warriors are playing at such a ridiculously high level.  My respect for LeBron is immense since his selfless return to Cleveland (how could it be seen as anything else), but the curse of Cleveland seems to be working in an altogether different way than it ever has before.  (If you've read It, it's kind of eerie to see the parallel here as the clown manifested itself in so many different ways through its history in Maine – the same thing can be said of the curse in Cleveland.)  The sky is definitely not falling and the Cavs are definitely one of the best teams in the NBA . . . but those teams in the West . . . they certainly give us Cavs fans plenty to be worried about.  Let's just hope I'm wrong.
That's enough purging for today.  Hopefully, that purging will help me to move towards some more well thought-out ideas in the coming days and weeks.  Some of the things I hope to be posting about soon . . .
My (not so successful) experience with Lent this year
Our journey through the books of the Bible (Acts, Exodus, and Matthew so far)
Parenting in this age of technology (I am teaching a class in a couple of months about faith and technology with a special attention to parenting)
Politics – I'm sure I'll get back in the ring to discuss them
Neighboring
Maybe an article or two specific for my Christian tradition (the Churches of Christ)
Woodworking – I've got a couple of projects at home waiting for me to dig into this spring – I want to try and document more of these things here on the blog